THIS IS EARLY CAUSE I'M GOING TO BE WRITING ESSAYS LIKE THERE IS NO TOMORROW, TOMORROW! :D

To my most esteemed
himechi,

It has been two years since I first made you my petite souer and to this day, I don't ever regret my choice. You were the perfect early birthday present. (Goddamn I'm 18 in three days.)

Although we don't speak much, I still feel that close bond I had with you at the beginning of our souership.

Thanks for being such a lovely petite, but most of all, a great friend. <3

I'm really proud of having such a strong young woman as my petite souer.

ILU CHII-CHAN!!! <333

~Fuu-nee

P.S. Here's a picture of my boobies for you cause you pwned them and they're tres sexy~! Remember? :D?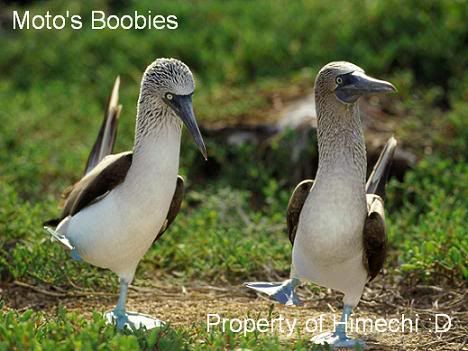 AHAHAHAHA~! You perv. You looked. 8D

ILU!!! ♥♥♥xinfinity~!!!!